Search Engine Optimization or SEO is the process of optimizing your website and content in order to rank your website higher in search engines.
Simply put – SEO is the difference between your website ranking on page 1 of Google search results, or page 100.
Therefore, companies in Greenwich and beyond that invest in SEO see a multitude of benefits. For instance: increased leads, online enquires, sales, and online orders. In addition to increased brand awareness and industry authority.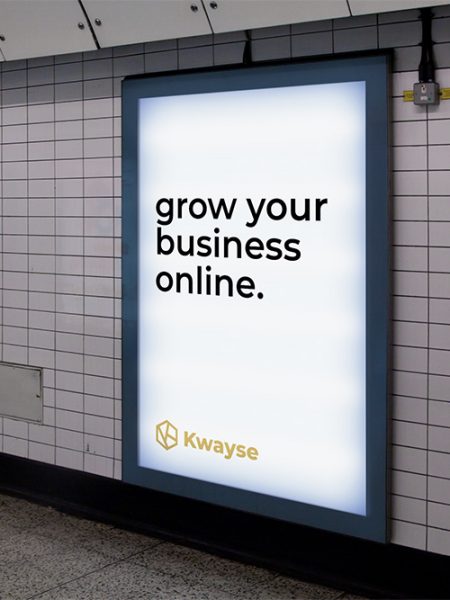 Benefits of SEO Services in Greenwich
Did you know The #1 Organic Result (1st result after any 'Ads') In Google Gets 31.7% of All Clicks!?
Moreover, a study of over 5 million Google results shows that the vast majority of people click on the first organic result (the result that shows under the 'Ad's) when conducting a Google search. 
In addition, another study showed that 75% of searches ended in an Organic click. This shows the importance of search engine optimization, and why you need SEO for your business.
The Best SEO Company Greenwich
What makes our SEO Agency
different?
"Very efficient! Great service and fantastic work from the team so far, this was by far the best money we have spent on marketing and gaining an online presence for our business. We are very impressed by the competency level of the team in this area."
"I was extremely happy with the service provided by Kwayse, comparable to other companies we have used, Kwayse far exceeded our expectations. The lead time was very good as well as the communication which was very swift and we always had information fed back to us."
"I was really impressed with this company, very professional, forward-thinking, and comprehensive. Great value for money. They are very accommodating every step of the way to ensure you're not left alone, all in all, I am very confident and comfortable for them to take my business forward."
"I found Kwayse to be engaging from the very start. My queries were dealt with promptly and I found the service to be very professional. Overall a great team to work with!"
"Kwayse was the right fit for us from the beginning. They did their homework and came to us with a marketing plan that connected us with new customers."
"Kwayse provided a professional service with excellent communication. Their ideas and recommendations helped me out a lot! A quality service, five stars out of five (*****) I highly recommend their service."
Greenwich SEO Company Strategy
Discovery Call
Book an SEO discovery call with us so we can fully understand your business goals and objectives, to tailor a custom SEO strategy to achieve them.
Keyword Research
The first and foremost step in our full-scale SEO strategy - Keyword research. The true power of which, lies in understanding your target audience and how they are searching for your products or services online.
Detailed Competitor Analysis
We believe in reverse engineering success. So we'll analyze your top three competitors in detail for your focus keywords. Then we'll create a custom SEO strategy based on what's working for them, to replicate the same or greater success for your website and business.
SEO Strategy & Action
With our focus keywords and detailed competitor analysis, we'll start driving our custom built strategy for your business. Using Google approved white-hat SEO techniques coupled with our suite of professional tools, you will start to see results month on month.
White-Hat SEO
Your online presence is vital for the success and survival of your business in today's modern market. When it comes to search engine optimisation, we don't take any risks by using 'black-hat' methods that could start by getting you quick results, and end in your website being penalized by Google, and wiped off the search engine!
Monthly Ranking Report
You must see actual tangible figures to give you peace of mind that your investment is well spent. Therefore, you'll receive a detailed monthly report which outlines key metrics that will help you see the results of our work and the increase in your website's authority as it builds and compounds over time.
Greenwich SEO Agency Services
3 Steps to rank higher on
Google.
Here are some of our most frequently asked Greenwich SEO questions and answers.
The leading SEO Agency Greenwich
Book a call with one of our Greenwich SEO specialists to discuss your SEO project.