Brand

Strategy & Logo Design London
Leading branding strategy services in London for the
right business image
🏅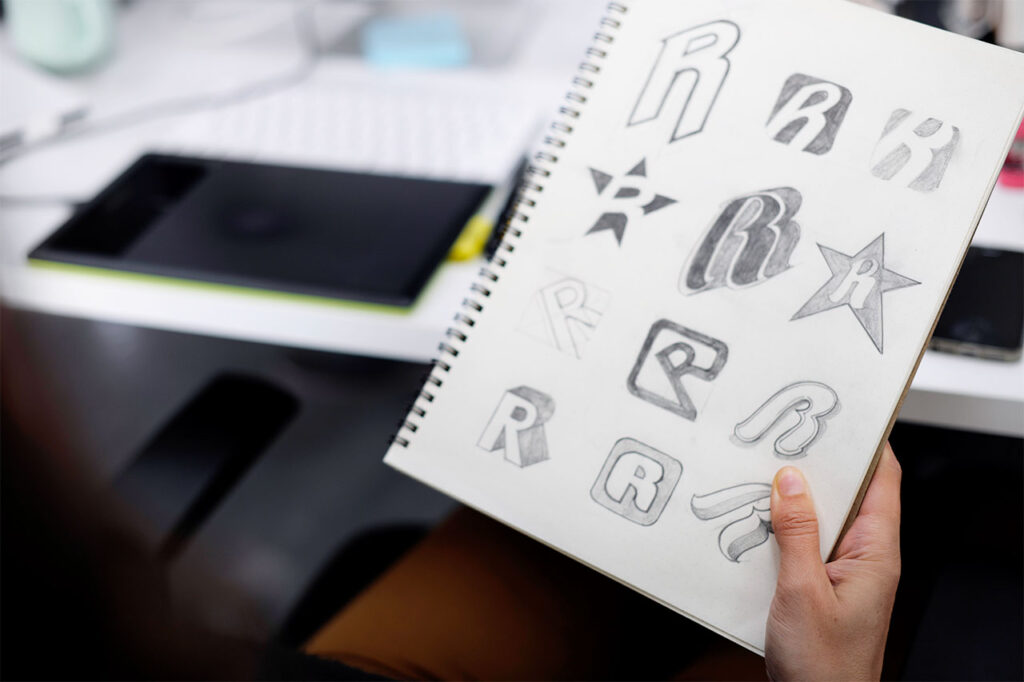 The right brand image is
vital for success
Your brand image is the most powerful symbol of what it stands for. When done right, your brand is capable of penetrating through language and cultural barriers.
Contact one of our branding consultants for more information on how we can help you to portray the right brand image.
Brand

Strategy & Logo Design Services
We can help you find a compelling company name and on target tagline/slogan, with an available domain name (URL)
We'll design you a truly custom logo that will speak to your target audience and help you stand out from the competition.
Professional Source Files
Whether your logo is displayed online or across print media, we'll provide you will all the necessary files to make sure your logo is always at its best.
Keep your branding consistent with our professional stationery designs, which include business card designs and company letterhead.
Complete your brand with professionally designed social media banners and display pictures, in keeping with your brand style.
A complete guide detailing how to and how not to use your logo and other branding materials depending on the required usage.
Highly rated branding company in London...
Trusted

by brands big & small
Kwayse

London Branding Agency
Founded in 2018, Kwayse has rapidly grown year after year to become a leading branding & logo design company in London.
We've worked with brands BIG and small across the globe from London 🇬🇧 to Dubai 🇦🇪, and California 🇺🇸 to Shanghai 🇨🇳.
Our branding team operates from 2 office locations globally and we've helped our clients build leading online brands over the years.
Hurry! we're only accepting 5 more clients in November!
A small selection of our work…
Our commitment to you is…
You will be
100% satisfied

with your new branding
We're so confident that we'll design you a brand that you'll love, we'll keep working on it until you are 100% satisfied.
Hurry! we're only accepting 5 more clients in November!
Trusted Branding Agency in London, UK
Rated
EXCELLENT

by our clients
Managing Director - JR Group
"Very efficient! Great service and fantastic work from the team, this was by far the best money we have spent on gaining an online presence for our business."
Managing Director - CPV Watford
"I was extremely happy with the service provided by Kwayse, comparable to other companies we have used, Kwayse far exceeded our expectations."
Managing Director - TRC Consulting
"I found Kwayse to be engaging from the very start. My queries were dealt with promptly and I found the service to be very professional. Overall a great team to work with!"
Founder | CEO - Legendhairy
"Kwayse provided a professional service with excellent communication. Their ideas and recommendations helped me out a lot! A quality service, five stars out of five (*****) I highly recommend their service."
Managing Director - Snaxatac
"Extremely professional company. The results they produce are above expectation. I am really glad I found a company like this, it makes running my business so much easier."
Managing Partner - Aladdins
"I was really impressed with this company, very professional, forward-thinking, and comprehensive. Great value for money. I am very confident and comfortable for them to take my business forward."
Hurry! we're only accepting 5 more clients in November!